When I was recently presented the opportunity to review the Clear MG headphones from Focal it could not have come at a more opportune time.
I was in the middle of researching what would be my next pair of headphones and have recently remodeled my studio. Headphones in general are an integral part for a sound designers' studio. often I am checking sounds, and balance on multiple monitor sources as well as multiple headphones. Open back headphones tend to be preferable as they provide the most transparent sound stage and create less ear fatigue. This puts the Focal Clear MG pro headphones directly in my workflow.
The Clear MG Professional open backs tick all the right boxes for me but I had not had a chance to give them a go in person. Upon arrival I was greeted by the sleek packaging and headphone case. The premium experience you can expect with these headphones is evident from the outset. Unboxing the headphone you receive 2 OFC 24 AWG copper cables supplied one with 1/4″ and the other a 3.5mm with a 1/4″ screw on adapter (3ft. or 1.2m + 16ft. or 5m spiral) and an extra set of ear cushions.
Lets get to the important stuff however.
Looking at the specs you will notice the Clear MG offer a new magnesium cone for even greater dynamics. This translates to 5hz-28khz frequency response and a total harmonic distortion of just .25% at 1khz/100DB SPL. they weight in at just under a pound and operate at 55 ohms. This means that you can drive these without a powerful separate headphone amp. Most professional audio interfaces these day have more than enough juice to get these going.
How does this translate to your ears though?
My first impressions (even during the run in period which should be roughly 24-40 hours depending on your method of choice.) was a very detailed high end without the harshness I often associate with certain premium brands. I decided to pair the Clear MG pro's with my SPL Marc One monitoring and recording controller. The advantage of this is of course using the Marc One's crossfeed control. Couple the open back extremely transparent design of these headphones with the crossfeed of the Marc One and I found myself stunned at the sound stage presented to me. I found my self actually preferring the Clear MG pro's to my main monitors due to the definition in both the highs and the low end. The best way I can describe it is confidence inspiring. I was able to easily translate between my multiple sets of monitors using these cans.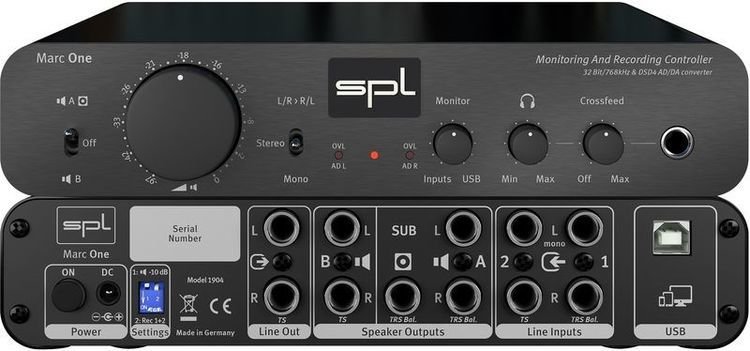 I think one of the telling aspects of whether a set of headphones will really work well for me is how comfortable they are over an 8 hour period in the studio. recently I have needed to use these quite extensively and found the headband and cushions to be very comfortable. The headband has a nice perforated microfibre/ leather covering While the ear cushions are Memory foam covered in the same perforated microfibre.
The open back design is surprisingly transparent. Without audio being played back I did not find myself constantly wanting to pull them off my head to hear what was happening around me. This might sound minor but I can't say the same of my AKG's and that can cause undue fatigue on the headband and ear cushions.
The overall build quality again inspires confidence in that yoke is solid aluminum and the jacks for each connecting ear piece are very solid. I notice no resonant or hollow feeling aspects at all. Nothing about these feel cheap or weak. the internal "M" grille and outter honeycomb also feel very well machined.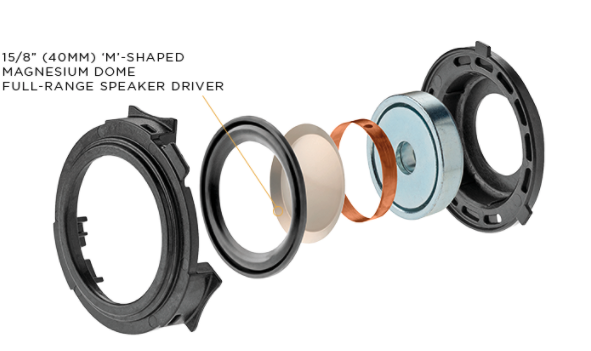 Speaking of machining. Focal has created their own 40mm inverted M shaped driver cones for these headphones. This is one of the specialties of Focal. They aren't just a headphone or speaker company. They specialize in actually milling their own product components. This sort of attention to detail is not lost on me when I am listening through these headphones. you can really feel the attention to detail in every track and sound put through these.
I wanted to find some downsides for this little write up… I am struggling though. If I were really pressed, I would want the coiled cable about another foot longer (though I can just use an adapter can't I…) Focal has set these at a price point of $1490 and I really can't complain after having actually used these for the last month or so steady. They feel worth every penny and then some.
Type Circum-aural open-back headphones
Impedance 55 Ohms
Sensitivity 104dB SPL / 1mW @ 1kHz
THD 0.25% @ 1kHz / 100dB SPL
Frequency response 5Hz – 28kHz
Speaker driver 15/8″ (40mm) 'M'-shaped magnesium dome
Weight 0.99lbs (450g)
Cables supplied
16.5 feet (5m) asymmetric cable (1/4″ – 6.35mm TRS jack)
3.94 feet (1.2m) asymmetric cable (1/8″ – 3.5mm TRS jack)
1/8″ (3.5mm) to 1/4″ (6.35mm) stereo jack adapter
Spare earpads 2 x spare earpads supplied
Carrying case provided 97/8×91/2×43/4″ (250x240x120mm)