The Novation Circuit portable Groovebox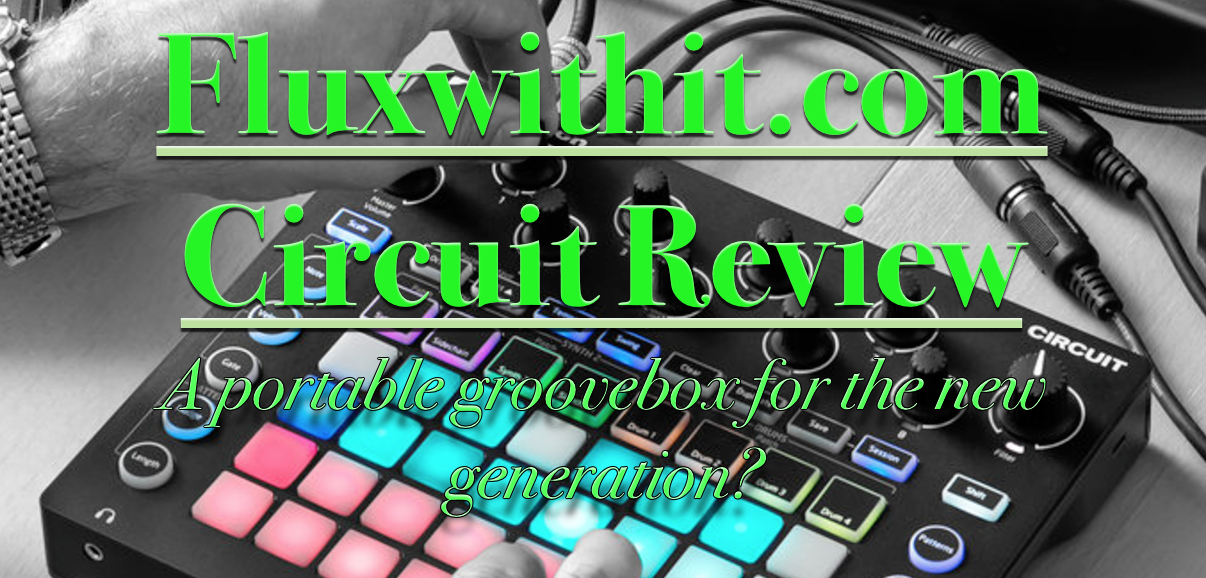 This Circuit review is one that I specifically requested from Novation. I was quite interested in the idea of a portable groove box that held one of my favorite synth engines in a battery controlled, forward thinking design. I was concerned about the macro control layout as I wasn't quite sure what to make of the layout. I came away from my time with the circuit gaining a new appreciation for this different take on a portable synth. Instead of focusing on specifics like ADSR settings or complex oscillator set ups, This groove box opts to give you macros that can control 4 parameters on any given patch. While this might be a bit confusing, it also serves as the pathway to inspiration and discovery of new unexpected sounds. This is where Circuit can come into its own… The sequencer is a bit on the basic side being only 16 steps but it does allow for independent note lengths and pattern chaining. You can launch patterns in a similar way to the ableton live clip launching method. Speaking of Ableton Live, a copy is included free with Circuit and Circuit can be used as a controller for live.
The Battery power and the fact that it has a built in speaker was a large draw for me. I'm happy to say that through out this entire review I never once needed to actually plug it into the wall (though the wall adapter is included in the box). The internal speaker is quite adequate to get its sound across in a quiet setting (don't expect it to be loud enough to get peoples attention in a noisy bus station but it will certainly turn heads if you are sitting in a starbucks.)
I found the over all build quality to be extremely good. The knobs feel VERY nice , smooth with decent resolution. the body didn't creak or feel hollow and plasticy.  The build felt so nice I let my 2 and a half year old son bash away on it with not so much as a scratch or a worry. I have to say he quite enjoyed it as well.
I was skeptical of the layout but came away impressed with the build quality. The constant updates from novation is a very promising sign and the addition of sample import and "sample flip" is not to be over looked. the rigid 16 step sequencer resolution is probably my biggest gripe but for what this product is, its hardly a deal breaker.
If you are looking for a groove box that you can confidently take with you on the go and is truly stand alone… this might be right up your alley.