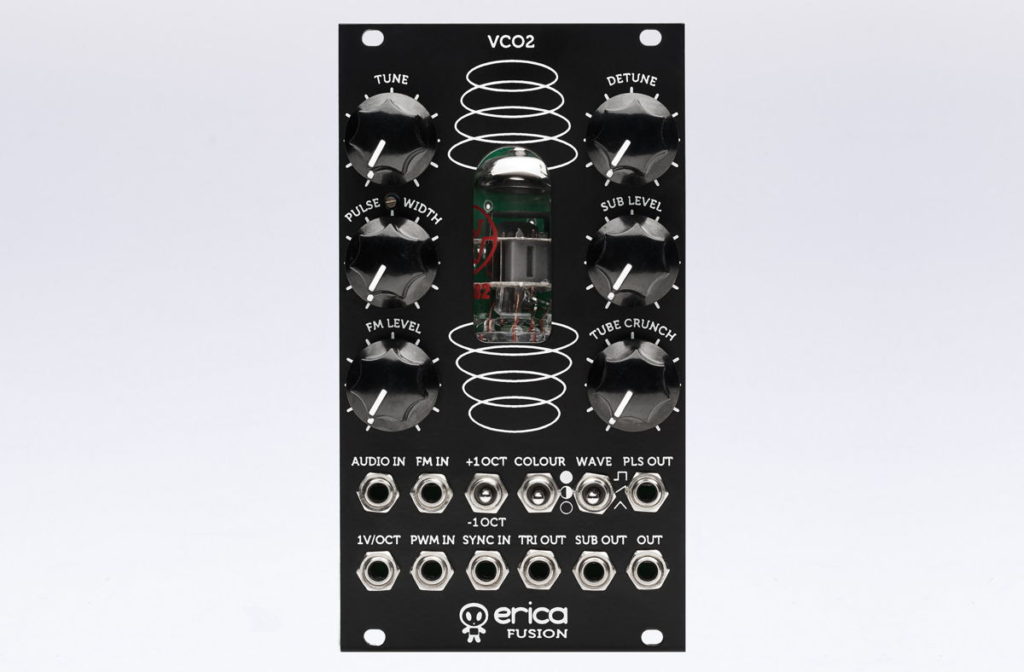 Erica synths unveils fusion vco v2


Fusion VCO V2 is designed to deliver earthshaking basslines and drones, along with flexible, distinct featuresRiga, Latvia, May 6, 2019 — Erica Synths announces the latest addition to its Fusion series lineup of Eurorack modules, the Fusion VCO V2. The Fusion VCO V2 functions as a full analogue sound source, packing a lot of distinct features. The core of the module centers on a highly stable AS3340-based VCO with three simultaneously available waveforms, transistor-based suboscillator and detune function. There are two BBD delay lines which can function as a frequency shifter, which can be mixed back to the principal oscillator in order to emulate two detuned VCOs. Meanwhile, tube crunch, a distinct tube overdrive, is added on the top of the mix. Furthermore, the Audio input feature enables users to mix an external audio signal with the principal oscillator — resulting in a crazy sonic experience. If you are looking to get really low frequencies and have a sound that sets your modular system apart from mass, Fusion VCO V2 is exactly what you need!Features: Full analogue designGreat tracking over 8 octave rangeDetune function for thickening the sound-1 oct transistor based suboscillatorTube overdrive circuitExternal audio inputVCO synchronizationSimultaneous waveform outputs
To learn more about the Fusion VCO V2, please visit the Erica Synths product page.