The Synthesis Technology E520 is a much anticipated FX module. The Kickstarter page has now gone live as of only 4 hours ago and is already more than 3/4 of the way funded.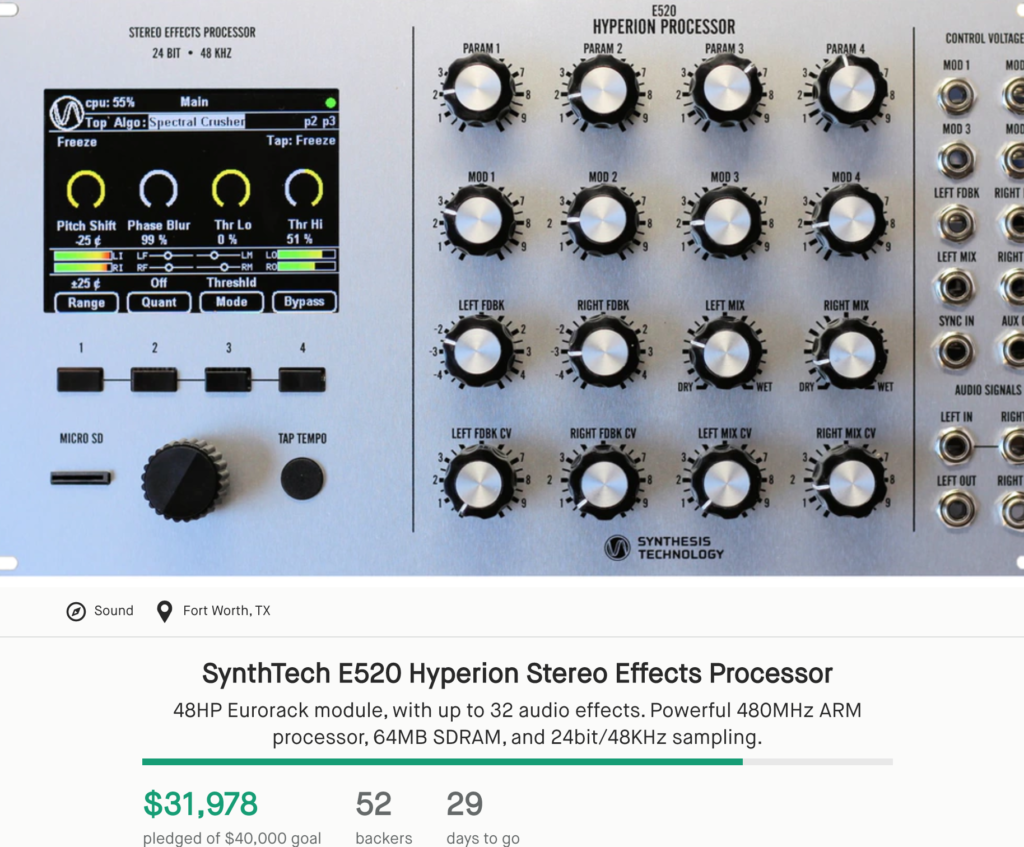 Focused on Spectral FFT fx to manipulate audio. Pitch shifting vocoding and spectral crushing to name a few. the E520 is also capable of high quality time domain fx such as looping, delays, and more.
The Kickstarter has some interesting rewards such as early bird pricing and a bundle that includes a 4ms pod case for stand alone usage. check out the kickstarter now to secure your early bird price!
I recently sat down with Paul Schreiber of Synthesis technology for an indepth interview about the e520. Check out the SynthSummitShow episode
Paul is known for being an excellent interview and though we were planning on keeping this one to just an hour…. well there is just too much good stuff to talk about!
be sure to check out the kickstarter and share it around to support another impressive module from synthtech!
here is a link to the E520 demo page for some nice audio examples. https://synthtech.com/eurorack/E520_DEMO/