Korg Kaoss Pad 2 always lacked one thing
I love the Kaoss pad kp2 but it always lacked a very simple feature. The ability to play your XY modulations without having to touch the unit.  Well today I finally got sick of that lack of functionality and decided to do something about it.  By installing a simple single throw single pole toggle switch I am now able to trigger my Pad motion without holding down the spring loaded toggle switch. why korg didn't simply include a button for this is far beyond me but hey, the mod is quite simple and straight forward.
First I took out my multi meter and checked the pins to find where continuity would be breaking and making.
 once you have located the placement of the switch wires to make a path for the switch. remove the microphone input board gently.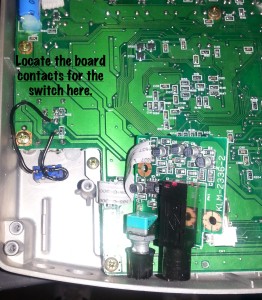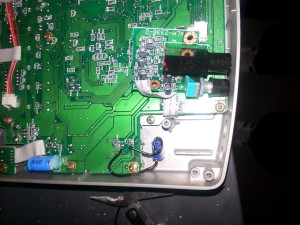 Usiing a Dremel tool make a whole where you want the switch keeping in mind that you need to keep the switch close to the main board so that you don't hit the capacitors when you reinstall the microphone board.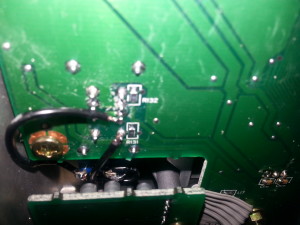 Solder the wiring one leg to each side of the switch. be careful not to over heat the board. If possible bend away any tabs that might come in contact with the microphone board to prevent shorts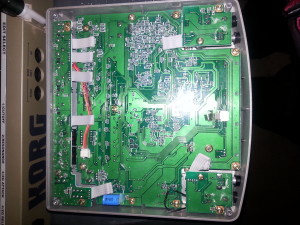 Reinstall the microphone board and put all the screws back in place. you are now ready to have fun !